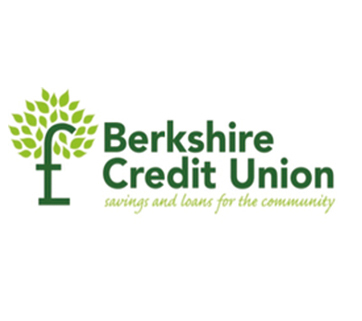 Feeling the pinch this January? You're not alone
Half the population start the year in the red. Christmas and New Year spending is just one of the reasons that we often start the year overdrawn and in debt. There has been pressure to buy the kids the latest toys and go overboard with all the trimmings. Most of us also end up spending more than we can afford on food and drink over the festive season. But saving just a little each week or month throughout the year can make a big difference and add up to a tidy sum by the end of the year. But maybe you're not sure how to go about this?
Berkshire Credit Union (BCU) may be able to help. Credit unions are not for profit, community institutions, owned and controlled by their members — the people who save and borrow with it. Bank of England figures that for the early part 2018, in the UK, over 2 million people were members of a credit union. This can often provide a vital alternative to payday or door step lending and loan sharks. And typically, saving as little as just £10 a month, for three months, with the Berkshire Credit Union means being able to access a range of affordable loans and pay back what you owe, over a time period tailored to suit personal circumstances.
Among the services on offer at BCU are ways to allocate money for regular bills, ways to save just a little every month, a pre-paid Visa card and a range of affordable loans at fair interest rates. Your money is completely safe in the Berkshire Credit Union too, as like banks, it is fully regulated by the Bank of England, the Financial Conduct Authority and the Prudential Regulation Authority.
So why not consider joining one of the country's fasting growing movements? Find out more about the Berkshire Credit Union and how to become a member by going to our website at: https://www.cslberks.org.uk/
Or you can come and talk to a volunteer at one of our Contact Points. These are opening in Bracknell from January 28th, 2019, at the following times and locations:
Mondays –10am to 12pm
St Paul's Church, The Square, Ralphs Ride, Bracknell, RG12 9LP
andSt Joseph and St Margaret Clitherow, 39, Braccan Walk, Bracknell, RG12 1BE

Tuesdays

– 10am to 12pm
St Joseph and St Margaret Clitherow, 39, Braccan Walk, Bracknell, RG12 1BE

Wednesdays

– 2:15pm to 4:15pm
Crown Wood School, Opladen Way, Bracknell RG12 0PE

Thursdays

– 10am to 12pm
Holy Trinity Church, The Langley Hall, The Ring, Bracknell RG12 1HD

Fridays

– 10am -12pm
St Joseph and St Margaret Clitherow, 39, Braccan Walk, Bracknell, RG12 1BE
Do come and have a chat and see if we can help.
About Berkshire Credit Union:
Berkshire Credit Union is the trading name of Community Savings & Loans (Berkshire Credit Union) Ltd and is the Credit Union for anyone who:
Either lives, works or studies in the County of Berkshire and the surrounding area (in addition if you live in the same household of an existing member, you can also join).
Or works, irrespective of location, for any of the organisations that operate a save as you earn scheme with Berkshire Credit Union.
Or are members of certain named organisations involved in energy savings and the alleviation of fuel poverty.
The surrounding area of Berkshire is defined as North Hampshire, South Buckinghamshire & South Oxfordshire.
We are a traditional community credit union, offering ethical savings and affordable loans to our members. We are the local alternative to high street banks, internet, doorstep and payday loan lenders.
We are a co-operative, social enterprise, owned, managed and run by our members and volunteers (we only have a very small team of part time paid staff, to provide the key back-office functions).
Our core objectives are:

Promotion of thrift among our members by the accumulation of their savings.
Creation of sources of credit for our members at a fair and reasonable cost.
Training and education of members in the management of their financial affairs.