Our Schools
St Joseph's Catholic Primary School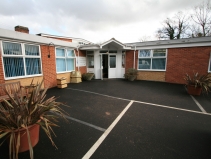 Gipsy Lane, Bracknell, Berkshire, RG12 9AP

St Joseph's School provides a happy, secure and caring environment where each child is helped to grow towards their full  potential.
God is at the centre of day to day life within the school and this is expressed by the concern and respect for the efforts and achievements of each individual.
St Joseph's School welcomes applications from all families in the area with children aged between four and eleven.
For further details or to arrange a visit contact the Headteacher Mrs Juanita Dunlop on 01344 425246 or visit the school website here.
---
St Margaret Clitherow Catholic Primary School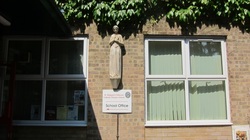 Pembroke, Hanworth, Bracknell, RG12 7RD 
St Margaret Clitherow School provides an environment where all individuals are valued and where learning is personalised so that every aspect of teaching and support is designed around pupils needs.
The ethos of the school is built upon Gospel values and the belief that Christ is present in our midst, and where the teaching and practice of the Catholic faith plays a major role in providing a broad and balanced education for every child.
St Margaret Clitherow School welcomes applications from families in the parish of Bracknell with children aged between 4 and 11.
The Headteacher is Mrs Anne Mulholland who can be contacted on 01344 424030 or visit the school website here for more details.