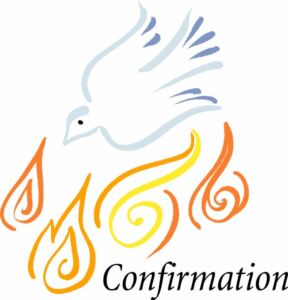 Confirmation Journey Year 10 and above
Phase 1 – Youth Alpha (7 September – 23 November 2022)
The journey starts by joining our Youth Alpha programme that

 

begins 

o

n Wednesday 7th September,  7:30pm – 9:00pm, St Joseph's Parish Hall 
Each session will include some fun, an Alpha video, table discussion

 and of course some delicious snacks & desserts!

Please ensure that you register your y

oung person for Youth Alpha

via this link: https://bracknellcatholicchurch.org/youthalpha

We would like to actively encourage our young people to invite a friend to come along with them to the first Youth Alpha session.  It would be wonderful to reach out to as many young people as we can.  We will be opening this Youth Alpha up to those in Yr9 too. 

 

Please also encourage any friends

 coming along to register

.  

This will really help us to plan accordingly and to welcome everyone.  The more the merrier!.
Phase 2 – Confirmation Preparation (January – May 2023)
Upon completion of the Youth Alpha, those in Yr10 and above will be asked if they wish to continue on to Confirmation.
Those going forward will attend a Confirmation Retreat Weekend in Pinner North-West London, Friday 3rd February – Sunday 5th February (Cost approx. £105 

each

, which includes accommodation for 2 nights, all meals, the retreat activities/resources). 

Note: This retreat is a core element of our Confirmation programme, and we would not wish to exclude anyone due to funding concerns – i

f you require support, please raise this in confidence with Father Danny or any member of the team.

 

The journey will also include a couple of additional Confirmation sessions led by Father Danny, dates tbc in 

the 

New Year

.

 

During this time we also hope to arrange some social activities for the group, 

including a trip to 'Flame', the largest gathering of Catholic youth in the UK at Wembley Arena on Saturday 4th March 2023.   More details to follow but get the date in your diary! 

 
Phase 3 – Confirmation at Portsmouth Cathedral –  (likely to be May/June 2023)
The Confirmation Mass will be held at Portsmouth Cathedral on a weekend – we are awaiting the exact date from the Diocese and will communicate this as soon as we are informed.